Our Sponsors
RAUK would like to thank the UK's two most prominent amphibian and reptile conservation organisations for their sponsorship which goes some way towards offsetting the costs of our hosting.

---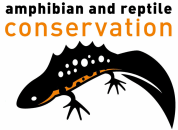 ---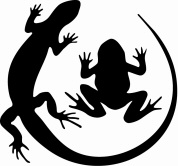 ---
---

Other sites of interest:-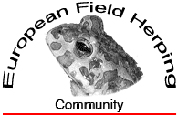 Reptiles and Amphibians of the UK

Reptiles and Amphibians of the UK has been one of most important on-line resources for those interested in our herpetofauna for several years. We intend to continue with this prominence and, indeed, to enhance it in any way we can.

Here you can find out a great deal of information about our amphibians and reptiles, both native and introduced. For those of you who want to share your love of these wonderful animals, or simply seek assistance in identifying one, then our forum is the place to do so, rubbing shoulders with experts, professionals, amateurs and simply people who want to know more. The one thing you can be assured of is a warm welcome from people with similar interests.

Please feel free to browse our websites and use the menu above to review what we offer.


Whether a jumping frog, a running toad or a drunken newt; a slithering snake or a leaping lizard, this is the resource for the UK's reptile and amphibian lovers and all who wish to learn about them.
Latest News
Forum
10 April, 2011

We are pleased to announce that the forum is back online after an absence of nearly two weeks brought about by what appeared to be a Denial of Service attack (for some strange reason)
It is now hosted on its own server, using new and more secure software with a much more robust database behind it. Hopefully, this will minimise future problems.


The Great Easter Newt Hunt.
31 March, 2011
Do you have access to a garden pond? Can you spend 20 minutes looking for newts? Could you let us know what you find? Then take part in the Great Easter Newt Hunt organised by ARC and ARG-UK! You can join in the hunt anytime between 22nd April and 2nd May to help provide data to be used for newt conservation. Find more details here or log on to www.newthunt.org from 1st April to identify newts, find out survey tips and download a newt hunt survey form!
LATEST NEWS COURTESY OF ARG-UK:-
Send us your records!
Records are essential to the conservation of the UK's Reptiles & Amphibians
A record is a description of WHAT was seen, WHEN it was seen and WHERE. It is also useful to know WHO saw the animal so that we can follow up reports of endangered species and verify records.
Reptiles & Amphibians of the UK have provided an on-line submission form to make the process of telling us about what you have seen as straightforward as possible. The form requires a valid email address as our reference of who submitted the record.
On-line records submission form